Oil-lubricated vacuum pumps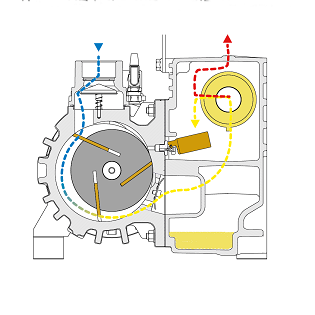 Oil-lubricated vacuum pumps can be used in connection with air humidity in the inlet air or where a higher end pressure is needed. These pumps can run continuously within certain pressure ranges or be connected to containers to be emptied, the volume is correctly dimensioned for pump volume flow. Long-term use at atmospheric pressure is not recommended.
The main applications include: vacuum packaging, thermoforming machines, glass or marble machining machines, medical devices.
Our Oil-lubricated vacuum pumps